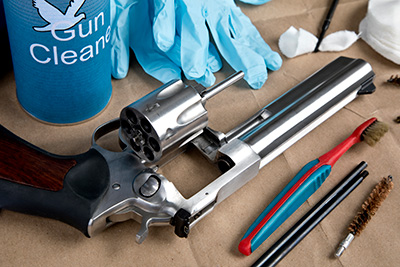 Classes
We offer private instruction with an NRA certified instructor for whatever needs you may have. Must call shop for further information, questions, or to sign up.
We can offer private HQL classes for parties larger than 6 on a day that differs from pre scheduled days. Call the shop for more information and accommodations.
Bel Air Gun Range Virtual Class
Due to the overwhelming amount of customers looking to take the Handgun Qualification License (HQL) Course we are now offering the course virtually through Zoom every other Saturday. These classes are from 8am-11am. The pricing for both in-person and virtual classes will remain the same at $100. You will be watching a live in-person class from the comfort of your own home. With the virtual class you will provide your email address when registering and this will be the key form of communication.
What you can expect:
The Friday evening before your class you will receive an email with the link for the zoom chat
On Saturday morning at 8am you will use the link provided to get you to your classroom
If you do not have a zoom account it may ask you to make one
Once signed in you will sit in a waiting area until everyone arrives and then the instructor will bring you into the class.
After your session is complete you will come in the next day, Sunday, between 8am-10am to finish the in-person live shooting and receive your qualification paperwork. We will also have a third party come in to do the live-scan fingerprints which is $60. These are needed for the HQL application through MSP. If you need help completing the application online anyone of our associates will be glad to assist.
Handgun Qualification License Course
4 Hour Course
The HQL Course is designed to provide a hands-on instruction to the safe handling and proper ownership of a regulated firearm / handgun in the State of Maryland. As required by law, this class will go over in detail.
We offer educational programs and comprehensive packages to ensure that merchants will be well equipped to handle, use, and store firearms safely and effectively, with a focus on firearm use in a business environment.
State Firearm Law – Overview Of The State Firearm Laws, Including Discussion Of What Constitutes A Regulated Firearm, How To Properly Purchase Or Transfer A Firearm, Where Allowed To Carry Or Transport A Firearm, When Necessary To Possess A Carry Permit, Who Is Prohibited From Possessing Firearms, And State Law Relating To Minors, Permissible Levels Of Force, And Use Of Deadly Force.
Home Firearm Safety – Overview Of Handgun And Firearm Safety In The Home, Including Discussion Of Access To Minors, Locking And Storing Of Firearms, And Use Of Safety Devices, Such As Secure Lock Boxes.
Handgun Mechanisms And Operation – Overview Of The Proper Operation And Safe Handling Of A Handgun, Including Cleaning And Maintenance, The Loading And Unloading Of Ammunition, And The Differences Between Revolvers And Semi-automatic Handguns.
Operation And Handling Demonstration – Orientation Component That Demonstrates The Person's Safe Operation And Handling Of A Firearm, To Include A "live Fire" Component In Which The Applicant Safely Shoots The Weapon.
Enrollment at the Range in Person
Price: $100.00
(Does Not Include Fingerprinting. Please See Below.)
(Non Refundable, Payment In Full Before Registration Is Accepted)
Class Schedule
Saturday Morning Classes
Begin at 8:00 am
Finish at 12:00 pm
Instruction Will Begin With The Classroom Lessons, Instructed By The Maryland Qualified License Instructor, 4-hour In-class Instruction, With 15 Round Shooting Qualification.
Wednesday Evening Classes
Begin PROMPLTY at 4:00 PM
Instruction Will Begin With The Classroom Lessons, Instructed By The Maryland Qualified License Instructor, 4-hour In-class Instruction, With 15 Round Shooting Qualification.
IMPORTANT! Please read below:
Contact store for available class dates.
There are only 12 student spots available for each class, for those requiring the entire course.
Due to the strict Maryland State guidelines for the completion requirements of this class, participants in the Course MUST NOT be late, to fit the required amount of training into the allotted timeframe.
Please note that a live scan fingerprint is required. See the attached list of finger print providers. Fingerprinting is available on site at the time of the class.
Schedule Dates
Contact Bel Air Gun Range at 410-399-9518 for more details.
Events
Bel Air Gun Range Private Range Rental
$150 per hour (two hour minimum)
(Pricing subject to change without notice)
Plan your next corporate team building event, private party, birthday celebration, bachelor party, Bar/Bat Mitzvah, fund raiser, etc. with us.
We offer the following comprehensive service:
Private Use Of The Range Facilities
Access To All Rental Firearms, Including Machine Guns
Professional Instruction/supervision/assistance
Conference Room
ADA Compliant Restrooms
A Great Place To Have Fun
Available before or after regular business hours
Includes:
Exclusive Use Of Facility
Expert Personal Care By Our Customer Friendly Staff
Access To All Rental Firearms
Targets
Excludes:
Ammunition*, Shoot As Much Or As Little As You Want (*bel Air Gun Range Ammunition Required)
In-house Services (Gunsmithing,cleaning)